7-Eleven franchise owner Karamjeet Sodhi can continue to operate his 6 New Jersey convenience stores without interference while litigation with 7-Eleven, Inc. is being resolved.
(UnhappyFranchisee.Com) In June, 2013 7-Eleven, Inc. attempted to terminate Sodhi and seize control of his 6 profitable convenience stores with no prior warning or opportunity to "cure" the alleged defaults.
7-Eleven, Inc. sued the 26-year franchisee, alleging that he had fraudulently failed to report hundreds of thousands of dollars in merchandise sales, thereby cheating the corporation of its share of the stores' revenue.
Sodhi's attorneys, Red Bank, NJ-based Marks & Klein, won a Temporary Restraining Order forcing 7-Eleven, Inc. to return seized equipment and allow the franchisee to continue running his businesses until proper hearings could be conducted.
An 8-day evidentiary hearing on 7-Eleven's Motion for a Preliminary Injunction compelling Sodhi to surrender his six 7-Eleven franchised stores was scheduled for February 18, 2014.
However, in a December, 2013 letter to U.S. District Judge Michael Shipp, 7-Eleven, Inc. attorney Steven Sussman of Duane Morris withdrew the Motion for Mandatory Preliminary Injunction.
[Read Letter to Judge Shipp 12-20-2013 (3)]
In his letter, Sussman states:
"7-Eleven hereby withdraws it Motion for a Mandatory Preliminary Injunction.
"…In particular, and for the avoidance of doubt, 7-Eleven intends fully to abide by the decretal provision of paragraph 3 of the Amended Stipulation and Order, which reads as follows:
… without prejudice to 7-Eleven's position that the Franchise Agreements heretofore have properly been terminated for good cause, pending further Order of the Court, the six (6) Franchise

Agreements between 7-Eleven and Sodhi shall be deemed to continue if full force and effect, including (i) continuation of its financing of the operation of the Stores, (ii) processing the Stores' payroll, (iii) refraining from removing any additional equipment from the Stores, and (iv) refraining from interference with Sodhi's business relationship with vendors.
The withdrawal of the motion and the temporary protection of Sodhi's investment and livelihood are seen as an important win for Karamjeet Sodhi and his law firm Marks & Klein.
7-Eleven's Alleged Stormtrooper Tactics Against a ""Model Franchisee."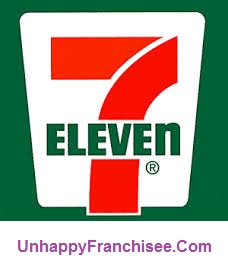 While 7-Eleven's and Duane Morris' motivations for discontinuing their fight for the Preliminary Junction against Sodhi isn't completely known, it seems clear that they weren't confident that Judge Shipp would rule in their favor after both sides presented their cases.
In its successful argument for the Temporary Restraining Order, Marks & Klein claimed that Karamjeet Sodhi has a 28-year record of being a "model franchisee":
"[Sodhi] has been a loyal, dedicated, and hard-working franchisee since 1988…
Defendant has tirelessly spent twenty-six years cultivating six separate franchise locations throughout the State of New Jersey and has made his best efforts to reach profitability in the worst economic climate in this country since, arguably, the Great Depression… Sodhi has also been an active member of the FOA and has taken great pains to improve franchisor-franchisee relations throughout the franchise system."
In their counterclaim against 7-Eleven Inc., Marks & Klein states that Sodhi had "never been cited, cautioned or otherwise warned with respect to operations difficulties.  [Sodhi had] never been defaulted or terminated."  In fact, Sodhi's "track records are impeccable."
Marks & Klein also stated that 7-Eleven had consistently encouraged Sodhi to expand his business, and recently awarded him a highly desirable franchise location in the Newark Airport.
Despite Sodhi's 28-year tenure as a successful multi-unit franchisee, "…without any prior notice, warning or discussion, [7-Eleven's] representatives advised Counter-Plaintiff Sodhi during a face-to-face meeting on June 25, 2013 that they were terminating all six (6) of Counter-Plaintiff Sodhi's locations for numerous alleged actions…"
According to Sodhi's counterclaim against 7-Eleven:
12. Within an hour of Counter-Plaintiff Sodhi's meeting, in which he learned for the first

time of the shocking allegations being made against him and his business, 7-Eleven representatives converged on all six of his locations during regular business hours and in the presence of staff and customers) proceeded to remove DVR security devices (which Counter­ Plaintiff owns) from three of Counter-Plaintiff Sodhi's locations, as well as Insta-Ticket scratch off lottery ticket books..

13. On June 25, 2013, 7-Eleven sent Counter-Plaintiff Sodhi a Non-Curable Notice of Material Breach and Termination purporting to terminate all six (6) of the above-referenced locations.

14. Subsequently, on June 25, 2013, 7-Eleven representatives advised Counter-Plaintiff Sodhi that on June 26, 2013, they would be cutting off Counter-Plaintiff Sodhi's stores' access to products and services provided by recommended vendors, effectively putting all six (6) stores out of business.
7-Eleven May Have Violated the New Jersey Franchise Protection Act (NJFPA)
It may have been Marks & Klein's assertion that 7-Eleven violated the New Jersey Franchise Protection Act (NJFPA) that ultimately dissuaded the franchisor from pursuing the Mandatory Preliminary Injunction.
According to Marks & Klein's counterclaim:
The NJFPA prohibits a franchisor from terminating, canceling or failing to renew a franchise without written notice explaining good cause for the threatened action sixty days in advance…

Good cause is "limited to [the] failure by the franchisee to substantially comply with those requirements imposed upon him by the franchise." Ibid.; see also Consumers Oil Corp. of Trenton v. Phillips Petro. Co., 488 F.2d 816, 819 (3d Cir. 1973) ("[O]nly delinquency or dereliction of the franchisee is stated as 'good cause' . . . .").

The Act was designed to protect against indiscriminate termination by providing, explicitly and unequivocally, that: "it shall be a violation of this act for a franchisor to terminate, cancel, or fail to renew a franchise without good cause." N.J.S.A. 56:10-5 (emphasis added). This is precisely what 7-Eleven are attempting to do in the instant matter. Good cause in the context of the NJFPA is understood to mean the failure of the franchisee substantially to comply with the reasonable requirements of the franchise agreement. General Motors Corp. v. Gallo GMC Truck Sales, Inc., 711 F. Supp. 810, 816 (D.N.J. 1989) (emphasis added).

It is a violation of the Act, therefore, to cancel a franchise for any reason other than the franchisee's substantial breach… Here, 7-Eleven as experienced franchisors should be keenly aware of the fact that there is no reasonable basis to terminate Sodhi's six locations, particularly in light of the long-standing history between the parties, the pristine prior record of the franchisee and all six prior locations…
Hopefully, 7-Eleven's decision suspend its efforts to immediately seize Sodhi's stores and terminate his franchises without giving him a chance to plead his case means that 7-Eleven is rethinking its stormtrooper tactics of seizing franchisee stores without warning or opportunity to cure.
Also read:
7-ELEVEN on UnhappyFranchisee.Com
7-ELEVEN Franchise Owner Claims Franchisees Are Being Bullied
7-ELEVEN Franchise Owners Complain, Allege Churning
7-ELEVEN Manhattan Group Protests 7-11 Expansion
WHAT DO YOU THINK? ARE YOU FAMILIAR WITH THE 7-ELEVEN FRANCHISE, 7-ELEVEN INC. AND 7-ELEVEN LAWSUITS?
PLEASE SHARE A COMMENT BELOW.
TAGS: 7-Eleven, 7-Eleven franchise, 7-Eleven lawsuit, 7-Eleven v. Sodhi et al, 7-11 franchise, 7-11 lawsuits, 7-Eleven litigation, 7-eleven franchise complaints, Karamjeet Sodhi, Jerry Marks, Marks Klein, Steven Sussman, Duane Morris
The post 7-ELEVEN Franchisee Sodhi Can Operate Stores Despite 7-Eleven Court Battle appeared first on Unhappy Franchisee. Reposting this content without prior expressed written permission by Relentless, Inc. is strictly prohibited.