AAMCO CEO Brett Ponton sent AAMCO franchise dealers a holiday letter today.
Did Brett Ponton reflect on the true meaning of Christmas and Hanukkah, or urge AAMCO dealers to put aside business to focus on their friends and family?
Did Mr. Ponton take the opportunity to thank AAMCO franchise owners for their investments, for the hard work, sacrifices and hardships they've endured to build the company and pay his executive salary?
Did CEO Brett Ponton take the time to acknowledge how hard the holidays can be for failed and failing dealers – such as those whose stories are documented on sites like AAMCO Lawsuit Investigation, UnhappyFranchisee.Com and in the growing number of AAMCO exposes and AAMCO lawsuits?
Actually, Brett Ponton did none of the above.
Mr. Ponton used his holiday letter to deliver a generic sales-building sermon followed by attacks against a soon-to-be class action lawsuit and the operator of an AAMCO expose website, Charles Hart.
Part One of the Brett Ponton holiday letter includes an attempted motivational sales message about the importance of winning "the 4 Moments of Truth for our prospective customers."
Part Two appears to be a plea to AAMCO franchisees to not join the Fortman lawsuit. (Read AAMCO Franchise Lawsuit Addressed in CEO Brett Ponton's Holiday Letter and AAMCO Franchise Lawsuit Alleges Pervasive and Blatant Fraud).
Part Three (the excerpt from Ponton's letter is included below) is an attempt to discredit the critic Charles Hart and the website where many customers, dealers and corporate employees have shared nightmarish AAMCO stories on both the consumer and franchise levels.
The letter comes on the heels of an alleged attempt by AAMCO to stifle the website run by AAMCO critic Charles Hart (See AAMCO LAWSUIT INVESTIGATION Website Suspended [UPDATED]).
It's notable that Brett Ponton's ad hominem attack against Charles Hart consists of nothing more than recounting Hart's original dispute as an AAMCO consumer, and the fact that he might, in the future, set up an advertising site for reputable AAMCO dealers.
Brett Ponton doesn't dispute the dozens of stories on Charles Hart's site contributed by AAMCO customers who feel they've been cheated, by the franchise owners who feel tricked and cheated, or by at least one corporate employee who apologizes for his role in what he describes as the highly dysfunctional company that Brett Ponton heads.
Brett Ponton concludes with the statement:  "So when you hear about Hart's opinions about AAMCO, please consider the source."
Unfortunately for Ponton, the "source" is failed and failing AAMCO dealers, outraged customers, and demoralized employees.
What do you think of AAMCO CEO Brett Ponton's holiday letter?  Please share a comment below.
Do you agree that nothing says "Happy Holidays" like talk of lawsuits and personal attacks on your critics?

…You also might have heard public statements about this recent lawsuit coming from a man named Charles Hart, so we think it only fair and appropriate to share with you a brief summary of Hart's dealings with the AAMCO system. For many years, Hart has maintained an anti-AAMCO website (aamcolawsuit.com or ALI) and holds himself out as a consumer advocate.
In 2005, Hart came to believe, but never proven [sic], that a former AAMCO dealer caused him net damages of $1,898.79 based on allegedly unnecessary repairs to his vehicle. Two years later he became dissatisfied when that same former AAMCO dealer refused to repair his vehicle without charge. Hart refused to sign an acknowledgment that he declined to authorize repairs at the quoted price. This led to the dealer not releasing the vehicle until he signed that acknowledgment 28 days later, but only after Hart allegedly paid $9,500 for a replacement car.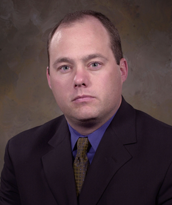 This ultimately led Hart to file a lawsuit in federal court against AAMCO. In dismissing Hart's lawsuit, here is part of what United States Magistrate Judge Wallace W. Dixon stated in his ruling:
"[Charles Hart's] claim that he is seeking $10 million in damages for his alleged emotional distress is not made in good faith. The court feels confident in stating that it is legally certain that [Charles Hart] has no chance of recovering $10 million for the emotional distress [that he] allegedly suffered as a result of having to pay an alleged $1,898.79 in unnecessary repairs to his Ford Explorer and by being deprived of the use of his Ford Explorer for 28 days."
[Pictured:  AAMCO CEO Brett Ponton]
Judge Dixon also noted that the conduct on which Hart based his claim was solely that of an employee of the former AAMCO dealer, not that of AAMCO, its officers or managers.
Hart is now using his website to create a money-making scheme as a self-proclaimed advocate for prospective AAMCO customers. He writes that he will publish two separate lists of franchised AAMCO centers: those that are "Recommended Service Centers" and those that are "Not Recommended." But it appears that the only way you become "Recommended" is to pay Hart a monthly fee to be on the list. In addition to potentially confusing and misleading consumers, participation in Hart's proposed scheme would be a breach of the trademark usage provisions of your franchise agreement.
So when you hear about Hart's opinions about AAMCO, please consider the source.

Read more about the AAMCO franchise here:
AAMCO TRANSMISSION Franchise Complaints
AAMCO Transmissions: Attorney Claims AAMCO Misled Franchise Investors
AAMCO Franchise Lawsuit Alleges Pervasive and Blatant Fraud
AAMCO: Message to AAMCO Franchisees from Fortman Law
AAMCO Franchise Lawsuit Addressed in CEO Brett Ponton's Holiday Letter
NATIONAL AAMCO DEALERS ASSOCIATION (NADA) Criticized for Doing Nada
COTTMAN TRANSMISSION Franchise Complaints
AAMCO Franchise Called a "Financial Nightmare"
ARE YOU FAMILIAR WITH AAMCO AND/OR THE AAMCO FRANCHISE OPPORTUNITY?  SHARE A COMMENT BELOW.
Tags: AAMCO CEO Brett Ponton, Brett Ponton, Brett Ponton holiday letter, Charles Hart, AAMCO lawsuit investigation, AAMCO NBC report, AAMCO NBC expose, AAMCO class action lawsuit, AAMCO franchise lawsuit, aamco complaints, aamco lawsuit, aamco ripoff, aamco scam, AAMCO Transmissions Franchise, AAMCO Transmissions, AAMCO Transmissions Franchise complaints, Jonathan Fortman, Jon Fortman
The post AAMCO Lawsuit Website Attacked in CEO Brett Ponton Holiday Letter appeared first on Unhappy Franchisee. Reposting this content without prior expressed written permission by Relentless, Inc. is strictly prohibited.