According to a story in the Detroit Free Press, Children's Orchard is suing one of its Oklahoma franchisees for allegedly closing her store and reopening in a new location under a new name.
According to the Free Press article, the lawsuit, filed by Children's Orchard in U.S. District Court in Detroit, alleges that franchisee Tiffany Thomas (formerly Tiffany Jaecke) and her then-husband Kent Jaecke, signed a  10-year franchise agreement in 2005 to operate a Children's Orchard store in Oklahoma City.
The lawsuit claims that on July 14, 2010, just halfway through the agreement, the couple closed the Children's Orchard store, moved to another location, and "clandestinely began operating the store under the name Upsy Daizy, in violation of a noncompete agreement."
The Free Press states that Tiffany's father also got dragged into this:  "Upsy Daisy [sic] is owned by Thomas' father, Paul Overton Thomas, who was unavailable for comment. The lawsuit claims that Paul Thomas knew of the franchise agreement between his daughter and Children's Orchard and intentionally interfered with that relationship by setting up a competing business."  Paul Thomas is also named in the suit.
Happy Father's Day, Paul.
Children's Orchard alleges that the Oklahoma City franchisees failed to return confidential operating manuals, customer lists, records, files.  They claim that in opening Upsy Daizy, their franchisees violated their franchise agreement and a noncompete agreement, and stole trade secrets.  The lawsuit states:  "Defendants are using the Children's Orchard Business System and Trade Secrets and are directly competing with the Children's Orchard franchise system."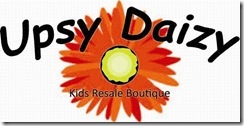 Is Children's Orchard Pushing Daizies?
Children's Orchard is legally represented by COI CEO's brother, Adam (Shaken, Not Stirred) Bond.
It will be interesting to see if Attorney Bond can keep a straight face as he explains the powerful, even magical, success secrets entrusted to Children's Orchard franchisees upon their acceptance into the franchise's elite ranks.  When Adam's brother, Taylor Bond, took over, he proclaimed that he would grow the chain to 300 stores.
In the years that followed, Taylor Bond grew the chain from nearly 100 stores to just over 40 stores.
The brilliance of growing a chain by closing stores is a well-guarded trade secret to be sure.
A Blight in the Orchard.
As their comrades fell around them, disgruntled and failing franchisees formed an independent franchise association called The Orchard Cooperative.  Unable to get their concerns taken seriously by Taylor Bond and COI management, the Orchard Cooperative published a website detailing its complaints.  Chief among those complaints was the onerous Children's Orchard franchise agreement that made it nearly impossible for franchisees to sell their stores.
In the Free Press article, Tiffany Thomas is quoted as saying "I tried to sell [her Children's Orchard franchise] several times, but I couldn't get anyone to sign the franchise agreement."
According to Orchard Cooperative members, their concerns regarding the agreement, as well as operational and financial issues, fell on deaf ears.
And the stores kept closing…
Whoopsy Daizy!  Everybody Loses.
Of course, it's likely the defendants will lose (or settle).  That inch-and-a-half thick franchise document Thomas and Jaecke signed 5 years ago was not drafted to allow franchisees to bail on their agreements and open under another name – no matter how bad the franchisor sucks.
And while putting the new company in a family member's name may have seemed clever at the time, it just served to make  Dad – and his assets – an additional, brightly colored legal target.
But while the franchisees will likely lose, so will the franchisor.
Abraham Lincoln may have come up with the line "A house divided against itself cannot stand," but Children's Orchard deserves credit for providing living proof in the contemporary business world.
The irony is, it appears to be a great market for consignment and resales.  Children's Orchard's competitors (Once Upon a Child, especially) seem to be thriving while CO's stores are slowly expiring.  Yet it seems that because the Children's Orchard franchisor has failed to build a rapport, camaraderie and team approach to building the chain, its desperate franchisees are looking for ideas outside the organization – and their agreements – to get back in the game.
It turns out that Tiffany Thomas has extensive franchise development experience – she was a VP for Glamour Shots.  It's unfortunate that Children's Orchard wasn't able to channel her experience, as well as the energy, creativity and finances she put into developing Upsy Daizy, into their chain or at least her own store.  But when a franchisor is inflexible, autocratic, dictatorial and/or nonresponsive, franchisees will seek other outlets for their entrepreneurial energy and drive.
And it's unfortunate that Children's Orchard will now devote time, energy and financial resources toward suing – rather than supporting – their desperate franchisees.
Related reading:
WHAT DO YOU THINK?  SHARE A COMMENT BELOW.