"FRANCHISE AGREEMENTS:  What Prospective Franchisees Should Know About Terms & Renewals" is the first part in the UnhappyFranchisee.Com series "Ten Things Every Prospective Franchisee Should Know About Franchise Agreements" by Dan Davis, Attorney, Ichter Thomas LLC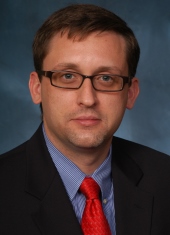 By and large, your franchise agreement will determine your rights and duties if you decide to enter into a franchise relationship.  Unfortunately, many franchisees fail to appreciate the significance of what is actually in their contracts until well after they have signed them and, often years later, wind up in litigation.  My goal is to help prospective franchisees understand what they are agreeing to before entering into a franchise relationship.
Topic One: The Term.
One of the first items in any franchise agreement is the "term."
This is the duration of the franchise agreement.  The term in a franchise agreement can vary; for example, I have litigated franchise agreements terms as long as twenty years.
The starting date may also vary; for example, the term may commence on the date the franchise agreement is signed or the date the franchised business commences operating.
Here's an example:
This Agreement shall take effect as of the date of this Agreement, and, unless previously terminated, its term shall extend for a period of ten years.
Not very complicated, right?  But think about it: the term determines how long you are agreeing to be a franchisee.  Plenty of marriages do not last ten years—how long do you want to promise to be in a relationship with the same franchisor (or its successor or assigns)?  Many franchisees apparently think that if things don't work out, they'll just get a divorce.  It is not that simple—not even close.
Now, a franchisee can simply "stop" being a franchisee during the term of the franchise agreement or can attempt to formally terminate the franchise relationship.  But, like a divorce, that can be a very expensive proposition. If there is a defined term to the relationship, and you end the relationship before that term expires, you may be held to have breached the agreement, and you could be liable for damages.
First, look at the "Default" section of your prospective franchise agreement: are you permitted to simply stop operating the franchised business?  Second, look at the "Termination" section of your prospective franchise agreement. Is there any provision allowing you (as opposed to the franchisor) to terminate the franchise agreement?  If the answer to both questions is "No," then the franchisor is likely to contend that the franchise agreement obligates you to pay royalty fees for the entire term even if you are not operating the business.
On the flip side, think about what will happen when the term expires.  Many franchisees apparently think that, if things are going well, they will simply "re-up" for another term.  Be sure to look at your prospective franchise agreement, however.  It is not uncommon for franchisors to reserve the right to refuse to allow franchisees to obtain successor franchise agreements if the franchisee has had a single default.  Have you looked at the lengthy list of things that constitute defaults?
Most renewal provisions also require franchisees to execute the "then current" franchise agreement, which may contain materially different terms such as higher royalty fees.  The franchisor can also impose a raft of new obligations upon you in connection with a renewal, such as remodeling existing locations. All of this could fundamentally change the economics of the franchise relationship going forward.
Furthermore, your prospective franchise agreement probably purports to prohibit you from operating the business "post-term" even if you don't use the franchisor's marks.  This provision may not be enforceable (the standards vary widely on a state-by-state basis), but litigating the issue can be an expensive proposition as well.
In other words, it is prudent to determine the financial viability of your prospective franchised business based on the initial term alone.  You may either not be able or not want to renew, and too short of an initial term could preclude you from recouping your initial investment or fully capitalizing the goodwill that your labor will hopefully create.

If you would like some assistance with the due diligence process or you are already in a franchise relationship and mid-dispute, I'd be happy to help.  Give me a call at 404-869-5261.
Dan Davis,
Ichter Thomas, LLC, Atlanta, Georgia
See Dan's profile and articles in our Franchise Attorney Directory:  Dan Davis, Attorney
This blog includes information about legal issues.  Such information is for informational purposes only and is not intended, and should not be taken, as legal advice on any particular set of facts or circumstances.  If you want advice or guidance on a specific legal problem, you should contact an attorney.  Receipt of this information, use of the same or both is not intended, and should not be construed so as, to create an attorney-client relationship between you and Ichter Thomas, LLC or any of its lawyers.
ARE YOU FAMILIAR WITH ISSUES RELATED TO TERMS & RENEWALS IN FRANCHISE AGREEMENTS?  PLEASE LEAVE A QUESTION OR COMMENT BELOW.
tags: Franchise Agreement, Franchise agreements, franchise information, franchise due diligence, franchise law, Dan Davis, attorney Dan Davis, Franchise Attorney Dan Davis, Ichter Thomas law firm, Georgia franchise attorney, Atlanta franchise attorney
The post FRANCHISE AGREEMENTS: What Prospective Franchisees Should Know About Terms & Renewals appeared first on Unhappy Franchisee. Reposting this content without prior expressed written permission by Relentless, Inc. is strictly prohibited.