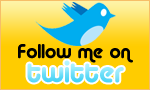 Twitter is the Internet's – and franchising's – fastest-growing and most powerful social networking and communications tool.  Whether you're a franchise buyer, seller, vendor or student, you'll find a wealth of opportunity and information on Twitter.
Food and snack franchisors are early adopters in using Twitter to communicate and network.  We've put together the list below of ice cream, yogurt, pretzel, and coffee franchise companies actively using Twitter.
Also check out: FranTwits: Restaurant Franchises on TWITTER
To see the full list, visit FranTwits on FranBest: Twitter Franchise Directory
SNACK FRANCHISES ON TWITTER
@BaskinRobbins

@RitasItalianIce

@ColdStoneCream

@tastifranchise

@tastidlite

@MaggieMoos

@Marble Slab

@froyoswirl

@redmango

@RedMangoCEO

@pinkberryswirl

@CoolCycles

@Caribou_Coffee

@BiggbyBob

@Pretzelmaker

@NexCenBrands

@sunshineshannon

@cookiesbydesign

@vintnerscircle

@BWCookieCompany

@rebbejoshua
To access individual pages, use the format http://www.twitter.com/TWITTERID (no @ sign). For example, to see the tweets of @FranchisePick, visit http://www.twitter.com/FranchisePick
DO YOU USE TWITTER? SHARE A COMMENT BELOW.
Follow us at @FranchisePick, @TopNewFranchise, and @FranTwits

Twitter Graphic:  VincentAbry