(FranchisePick.Com) Congratulations to attorney Harold Kestenbaum on the publication of his first book, So You Want to Franchise Your Business.
Harold's one of the best known and most experienced franchise lawyers in the nation, and his new book is a must-read for budding franchisors.
The press release tells it all:
TOP FRANCHISE ATTORNEY OFFERS YEARS OF EXPERTISE IN FIRST BOOK
Attorney Harold Kestenbaum and Journalist Adina Genn Provide Expert Advice to Would-Be and New Franchisors
(Uniondale, NY)—Harold Kestenbaum has specialized in franchise law for over 30 years and has worked on more than 100 franchise concepts. Now, the former general counsel to Sbarro Inc. and current franchise counsel to Long Island's Ruskin Moscou Faltischek is adding a new title – author – to his already impressive resume. His new book, So You Want to Franchise Your Business, a collaborative effort with award-winning journalist Adina Genn, will be available on August 1st at Barnes and Noble, Borders and through Amazon.com.
So You Want to Franchise Your Business, published by Entrepreneur Press, is a detailed roadmap for entrepreneurs who are ready to franchise their business but are unsure of how to do so. In over three decades of practicing franchise law, Kestenbaum was constantly approached for advice by entrepreneurs looking to grow via franchising. Unfortunately, save for a handful of articles and minimal coverage in manuals geared toward franchisors, there was not one book dedicated solely to the topic.
"In this book, Adina and I wrote advice aimed specifically towards entrepreneurs who want to franchise their business and need guidance specific to this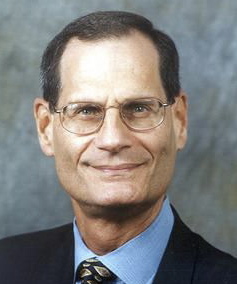 sector," said Kestenbaum. "It's the first of its kind in that it offers hands-on strategies for busy entrepreneurs and existing franchisors that want to get to the next level in an easy-to-read format filled with tips and best practices from a variety of successful franchisors and franchise advisors."
Kestenbaum and Genn solicited input from a variety of franchisors including Jenny Craig, 1-800-Got-Junk?, PostNet, Hollywood Tans and Mail Boxes Etc. about how some of their best franchisees approach business. Anecdotes from Rhonda Sanderson, founder of the franchise specialty public relations firm Sanderson & Associates, and Subway president and co-founder Fred DeLuca, are also infused throughout the book; DeLuca, a longtime friend of Kestenbaum's, penned the book's foreword as well.
"Through this first-hand advice, we're able to offer an honest look at what it takes to be a successful franchisor, which should benefit those readers that think franchising may be an easy ticket to big bucks. While big profits can certainly be a worthwhile end goal, a franchisor will work hard for every penny and we demonstrate why," said Genn. "In fact, would-be franchisors may actually read this book and decide not to franchise, thus saving themselves time and money."
The book also serves as a resource for those whose clients are franchisors, and it gives those on the franchisee side an inside glimpse at the entire franchise process, providing a picture of what a good franchisor looks like.
"Franchising isn't for everyone," added Kestenbaum. "Adina and I want to help our readers realize whether it's the right avenue to pursue or if another would better suit their ultimate goals."
WHAT DO YOU THINK? SHARE A COMMENT BELOW.
__________________________
Visit FRANBEST's: Unbiased franchise information, franchise interviews and detailed, searchable information on 400 franchise and business opportunities.
.
Franchisees, customers & experts vote for their favorite new franchises at Top New Franchise: Who's hot. Who's not.